In this autumn,we came to "Jingu Gaien Icho (Ginkgo) Festival", one of Japanese autumn traditions.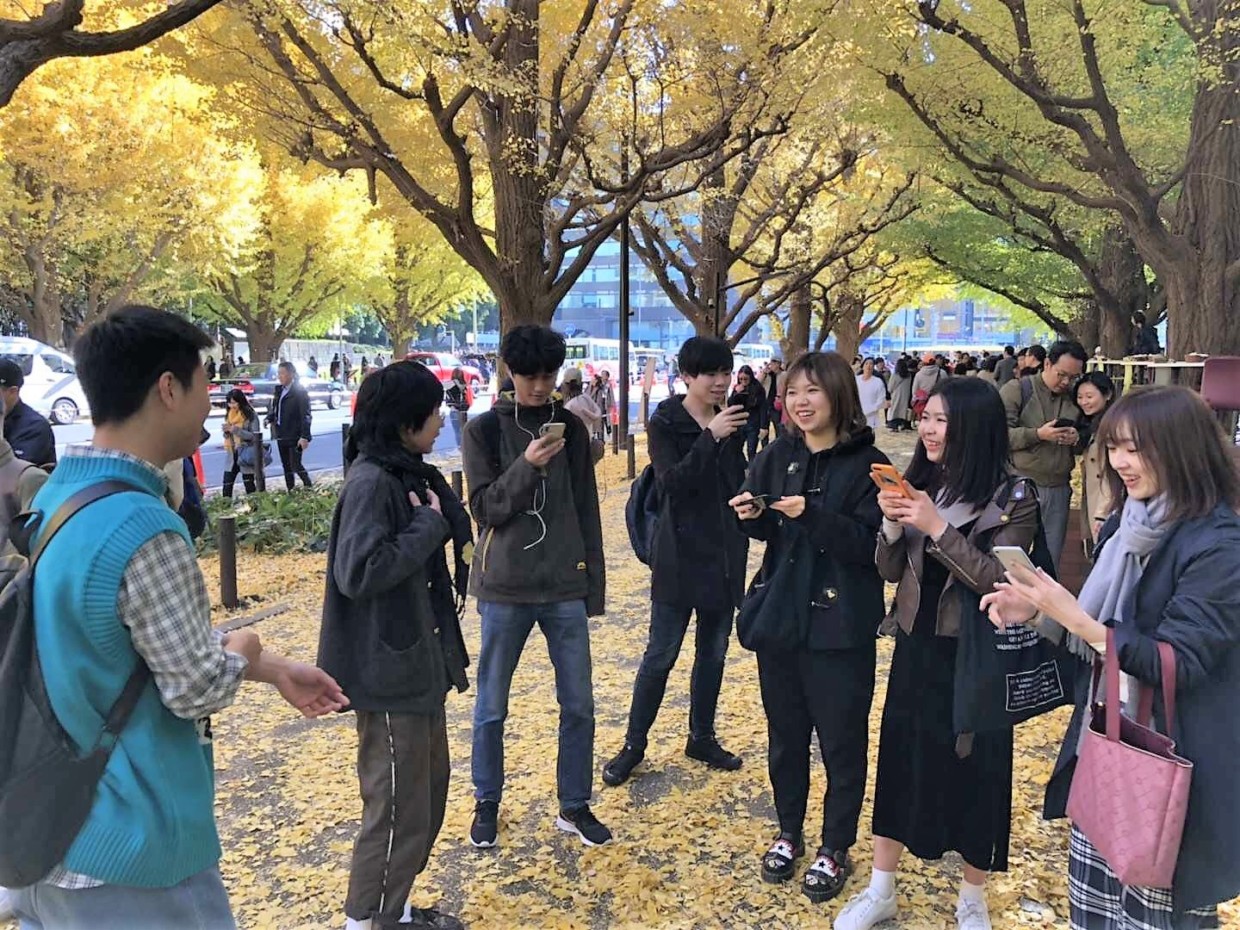 Icho leaves begin to turn yellow at the end of autumn, and the festivity is held in Meiji Jingu Gaien Park in this season every year. We visiting the festivity whith teachers, celebrate the beauty of nature here.
We will graduate in next March, and it will be a good memory to take a walk with school mates.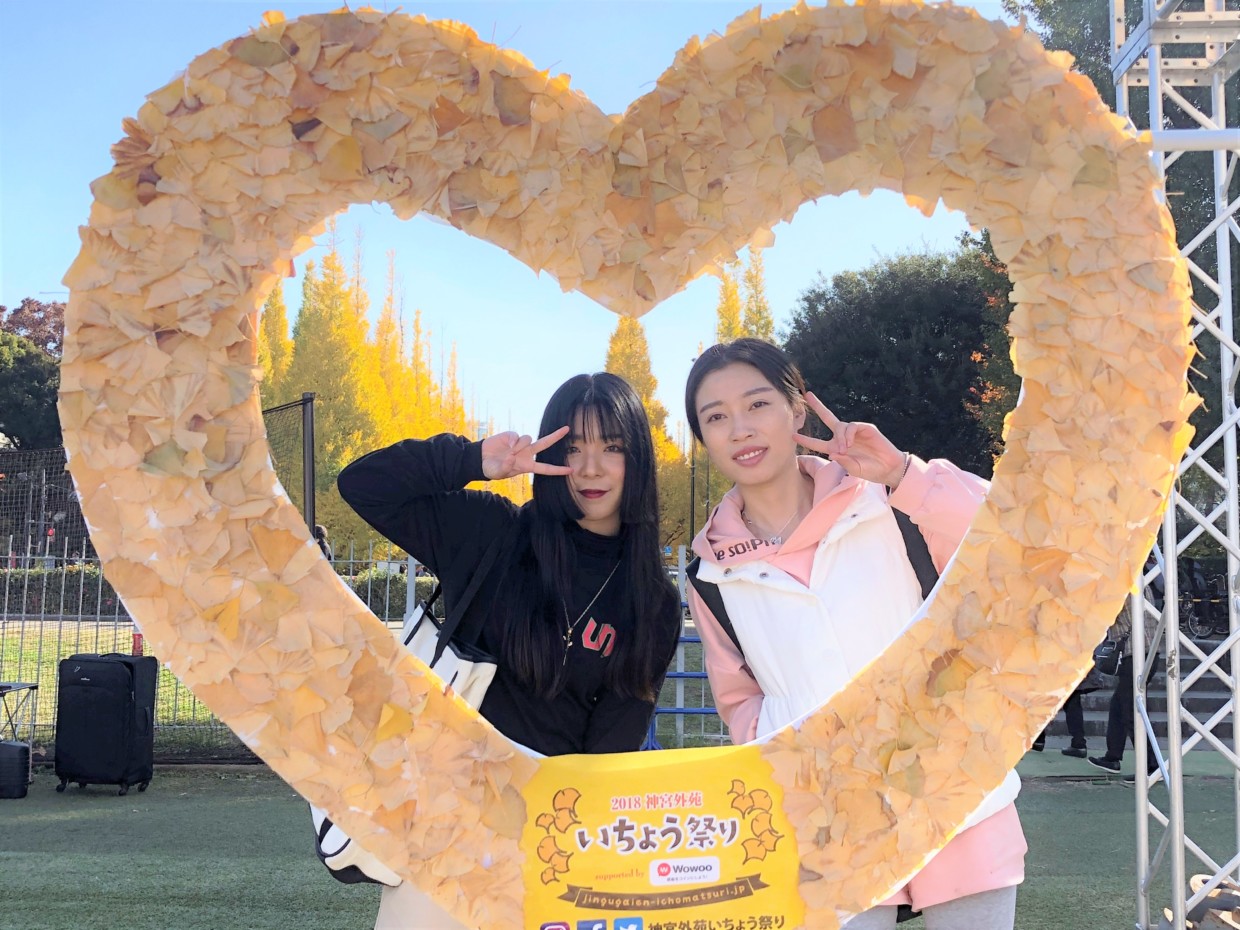 It is so delicious!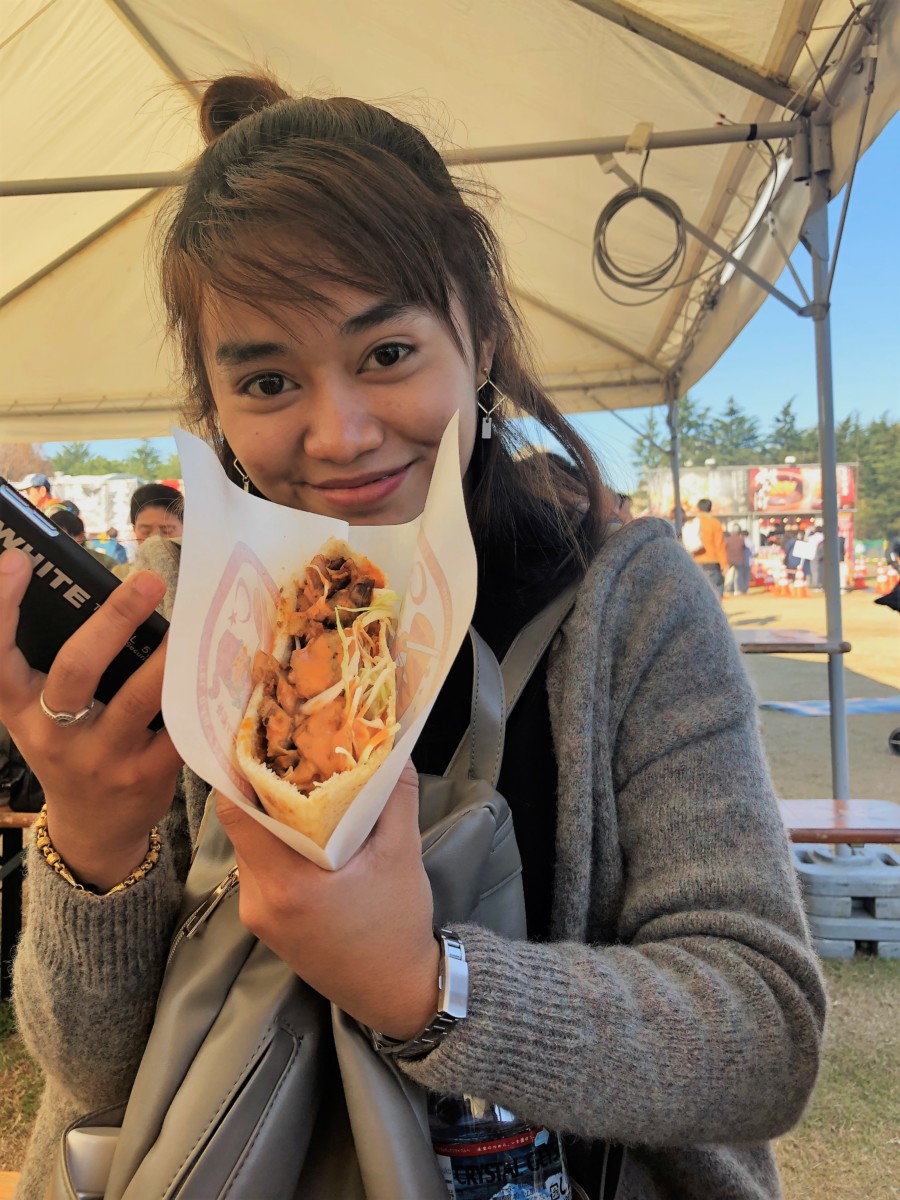 The yellow leaf is the best!
It was a very happy day.